Welcome to idaso
Innovative Data Solutions
IDASO is a pioneer in providing traffic data collection services and software solutions. We have built a range of software tools to improve the efficiency and accuracy of traffic data collection. Our core software solutions include a system of neural networks to extract data from CCTV, a cloud based data storage facility, and a data analysis platform. Thank you for taking the time to visit our website to learn about our company.
Our business is based on three pillars:
Data Collection Services; Our technicians install an array of sensors to collect data on transportation and people movement.

Data Processing; Where we process traffic data from CCTV files for clients around the world.

Software Solutions; We supply software solutions to engineers and data collection firms for the accurate extraction, storage and analysis of their data.
Please feel free to contact us at info@idasoltd.com for further information.
Artificial Intelligence Empowering Traffic & Transport Data Analysis
Increase your accuracy & speed of delivery on Traffic & Transport Data Collection with IDASO's bespoke automated counting platform today!
OUR MISSION & VALUES
We are explorers and pioneers, looking for new and better ways to live, work and enjoy life. We take personal pride as well as responsibility for everything we do. This is a people business, aimed at helping to make life easier and simpler for our clients. Idaso has been built on strong technical ability, and our main focus is "what benefit our Technology & Services can achieve for you"
Founder & Managing Director: Ian Kerr
TRAFFIC DATA COLLECTION
IDASO Data Collection provide a range of traffic data collection services from turning counts to origin destination surveys. Through leveraging technologies such as artificial intelligence and cloud based software solutions we have been able to collect data in an efficient manner and present it in user friendly formats in "Analyser" our data visualisation and analysis software
TURNING MOVEMENT COUNTS
Traffic counts by turning movement and vehicle classification at intersections big and small. Junction counts are gathered through the recording of activity using miniaturised cctv systems and the video files are processed either through our A.I. powered tracking and classification engine "Auto Count", or through our computer aided manual counting software "Smarter Counting". Data is provided in excel based reports in the time interval of client choice. Data can also be viewed in our custom built analysis software "Analyser" to create data visualisations, flow diagrams, automatically identify peak hours among many other features.
AUTOMATIC TRAFFIC COUNTS / LINK COUNTS
Through the use of industry standard pneumatic tube counters we collected data for extended periods delivering both volumetric, classification and speed statistic data. Not all site are suitable for this methodology and in these circumstances self powering miniturised cctv systems are used to record vehicular activity to be later automatically analysed through our A.I. powered tracking and classification engine "Auto Count" to delivervolumetric and classification data.
PARKING SURVEYS
In car parks, parking beat surveys can record the occupancy of spaces at regular intervals to produce a profile of the use of the car park and ascertain when the car park is most heavily used. The parking beat survey can be used for existing or new developments to justify the level of parking provision. Both off-street and on-street parking trends can be assessed. Parking demand in different areas or zones that are controlled and uncontrolled may also be assessed.
ORIGIN / DESTINATION SURVEYS
It is possible for us to employ a range of different technologies to capture origin and destination data. Idaso provides both Bluetooth Data Collection or Automated Registration Plate Recognition (ANPR) surveys depending on the project requirements.
PEDESTRIAN / FOOTFALL STUDIES
Whether for retail, event or infrastructure planning, footfall data can be invaluable, Idaso collects data on volumetric flows, demographics, behavioural data of pedestrians in both interior and exterior environments.
Smarter Counting
Cloud Based Data Storage, Management and Analysis Platform
Our most recent software release Smarter Counting is a traffic data management platform built to manage the process of traffic data collection and analysis from start camera installation to entering data into appropriate traffic models.

Thanks to extensive input from traffic engineers our developers identified some of the major pain points around processing traffic data such as the simple reformatting of data so it is compatible with varying traffic models to applying growth factors for differing scenarios that a project may present.

Smarter Counting contains a host of features to help smooth the process of data collection and processing for all stakeholders. Some of the basic features have been outlined below: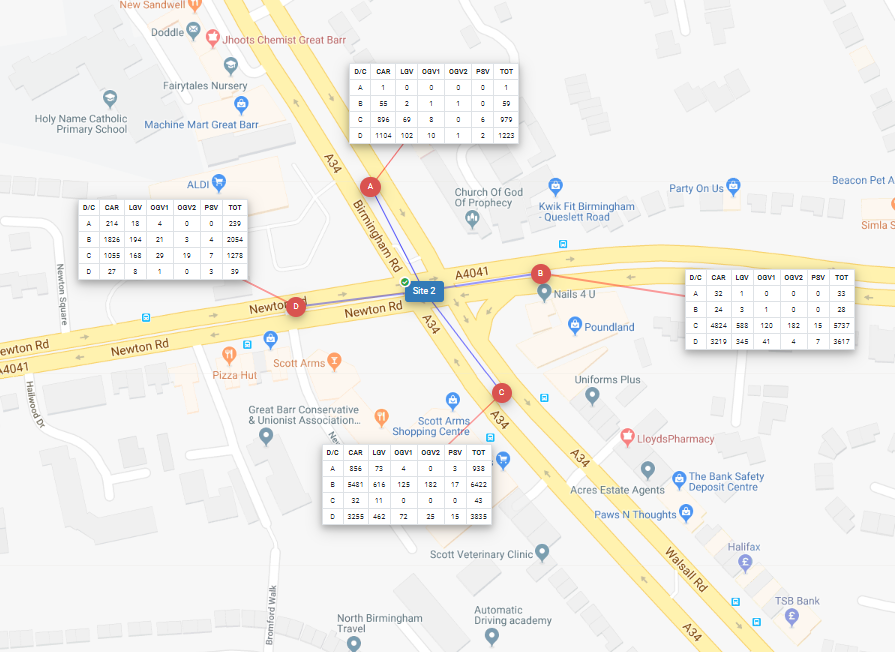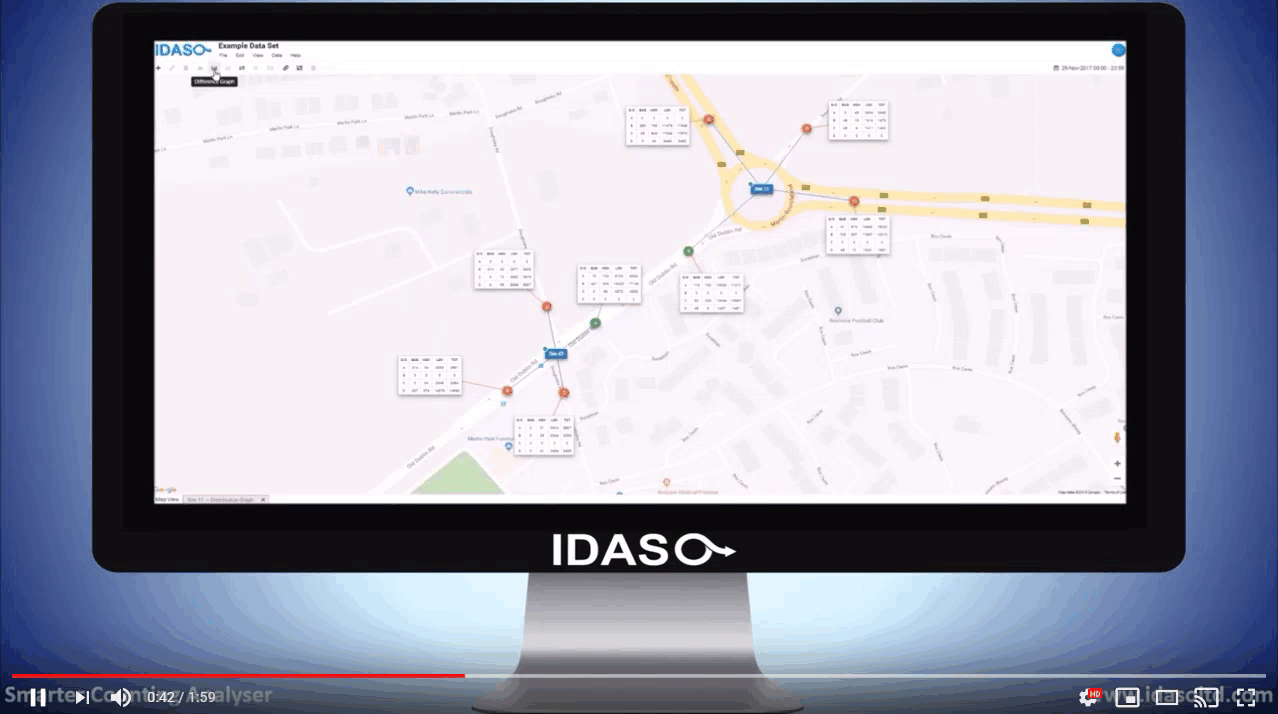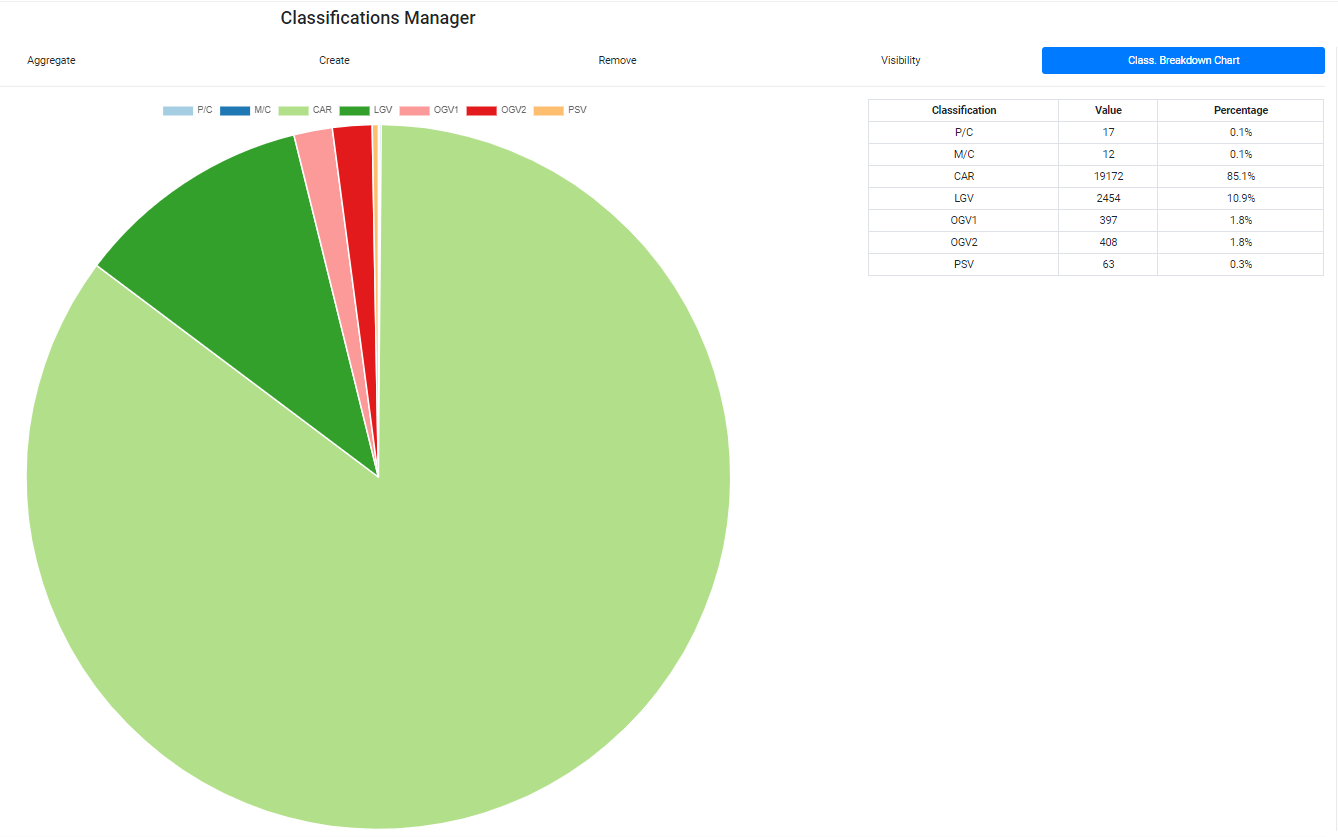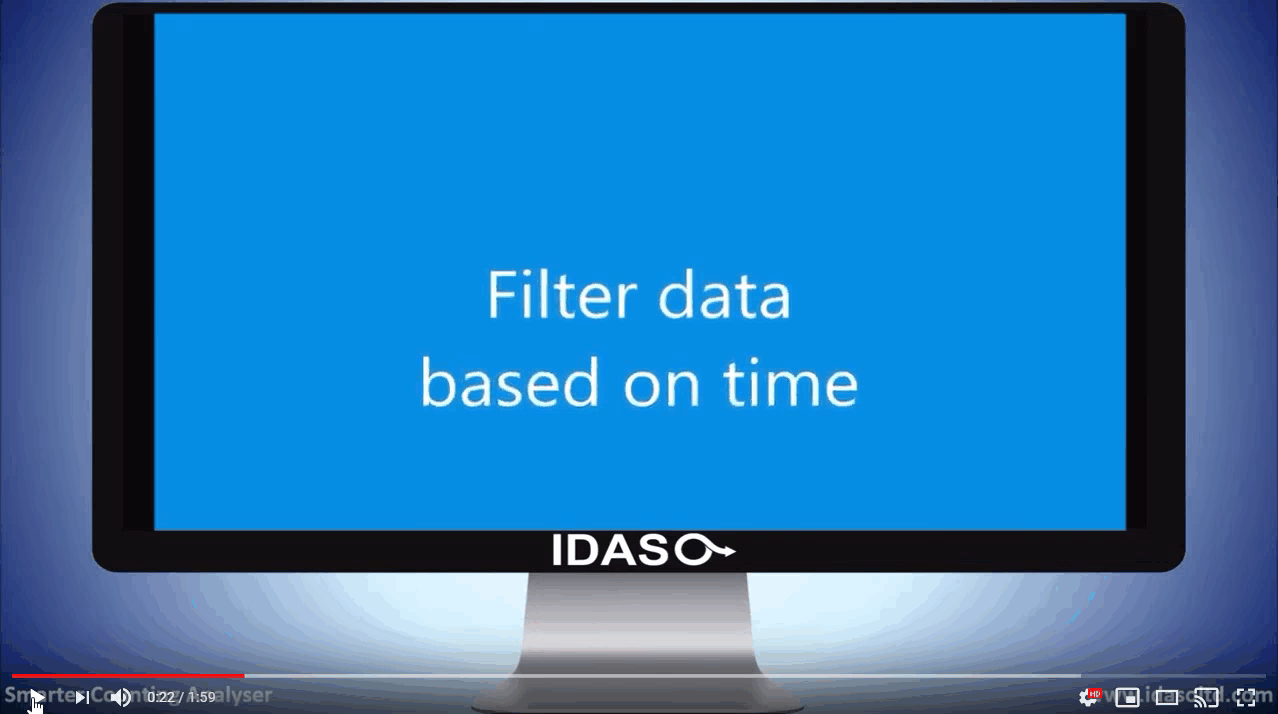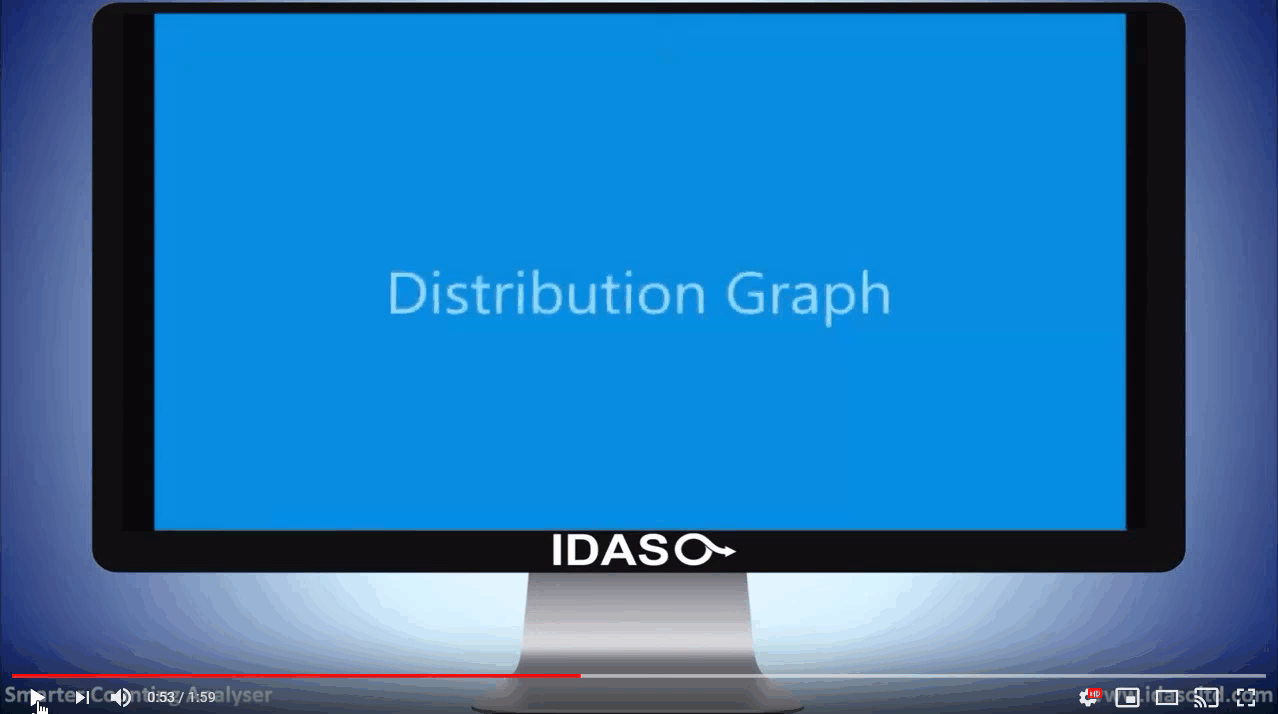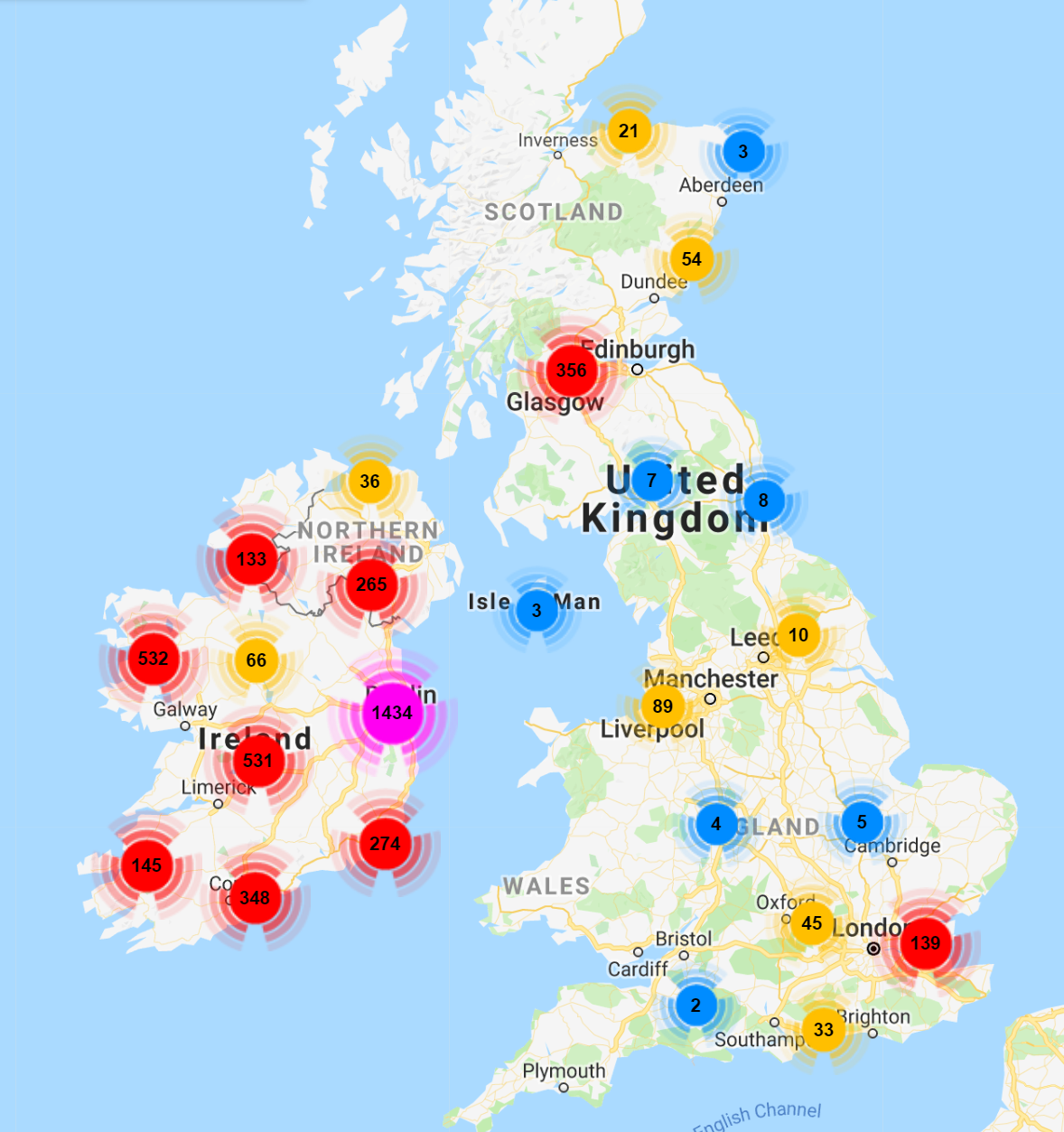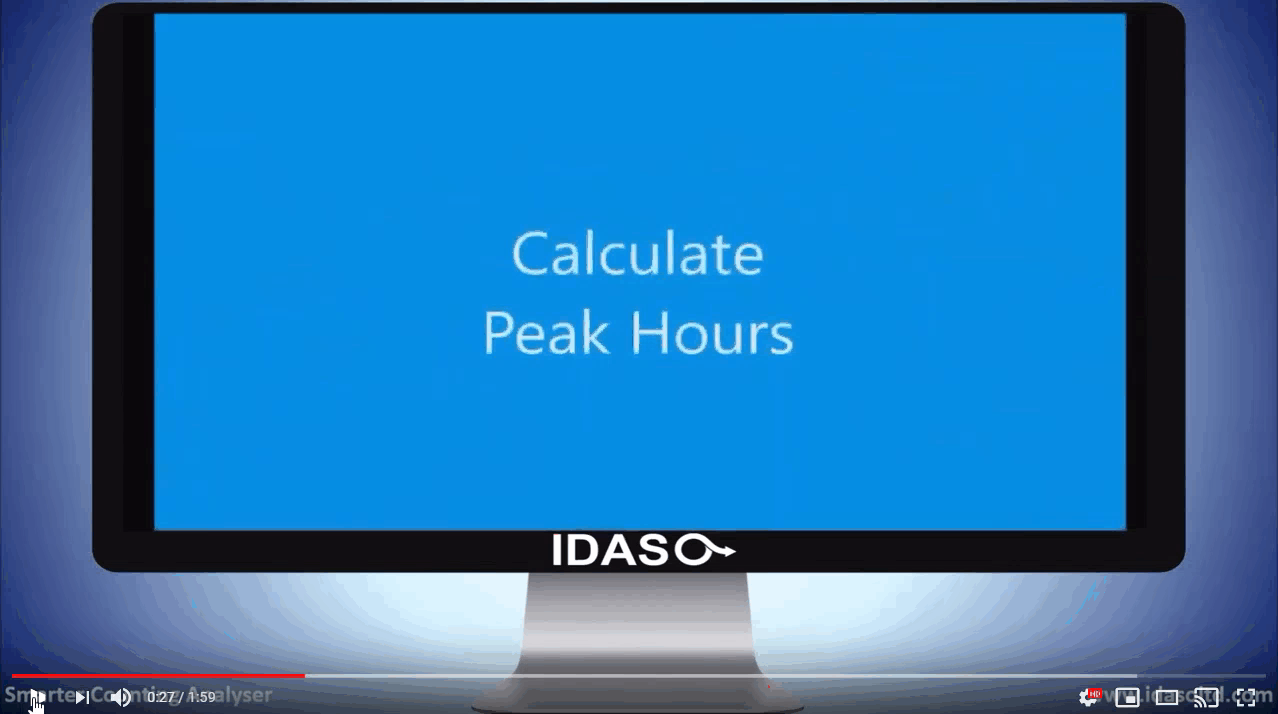 Smarter Counting contains a host of features to help smooth the process of data collection and processing for all stakeholders. Some of the basic features have been outlined below:
ACCESS TO SURVEY VIDEO FILES

DATA VISUALISATIONS

CALCULATE PEAK HOURS

DISPLAY DATA IN TABLES ON THE MAP

FILTER DATA BASED ON TIME

APPLY GROWTH FACTORS

CHART DATA BETWEEN SITES

% BASED O/D MATRIX

DISTRIBUTION CHARTS

COMPARE FLOWS OVERTIME